Transit Now auto-updates with Nextbus to ensure that latest TTC route info is available. If you are having issues or are missing a route, please follow these instructions.
Using the original Transit Now Toronto app?
2. Select your route in the search tab.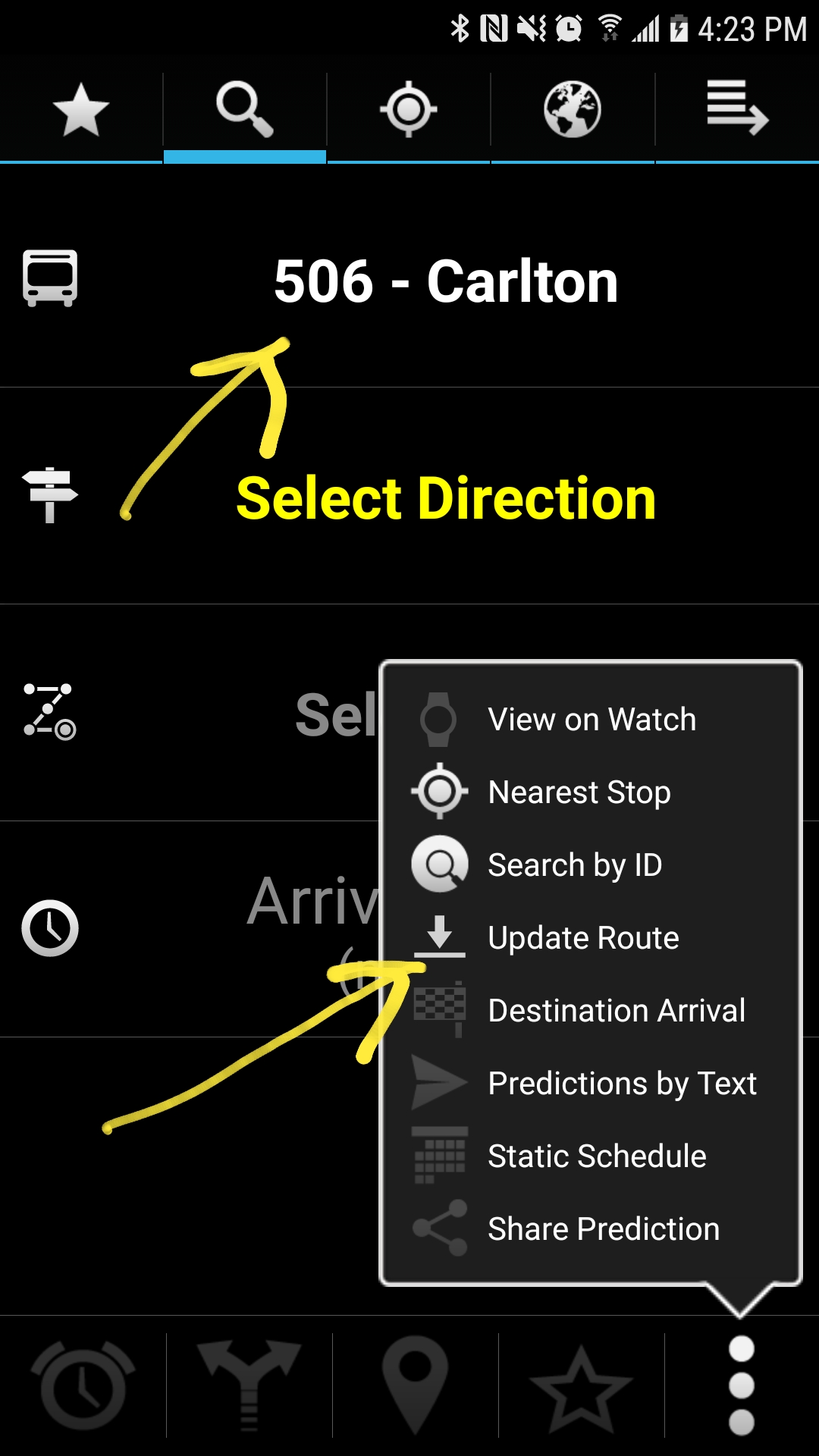 3. Tap the bottom-right corner (ellipsis) button and select "Update Route".
4. Tip: If you've enabled "Route Auto-Update" in Settings -> TTC Routes and Favourites, then you'll be automatically prompted to update whenever there is an update.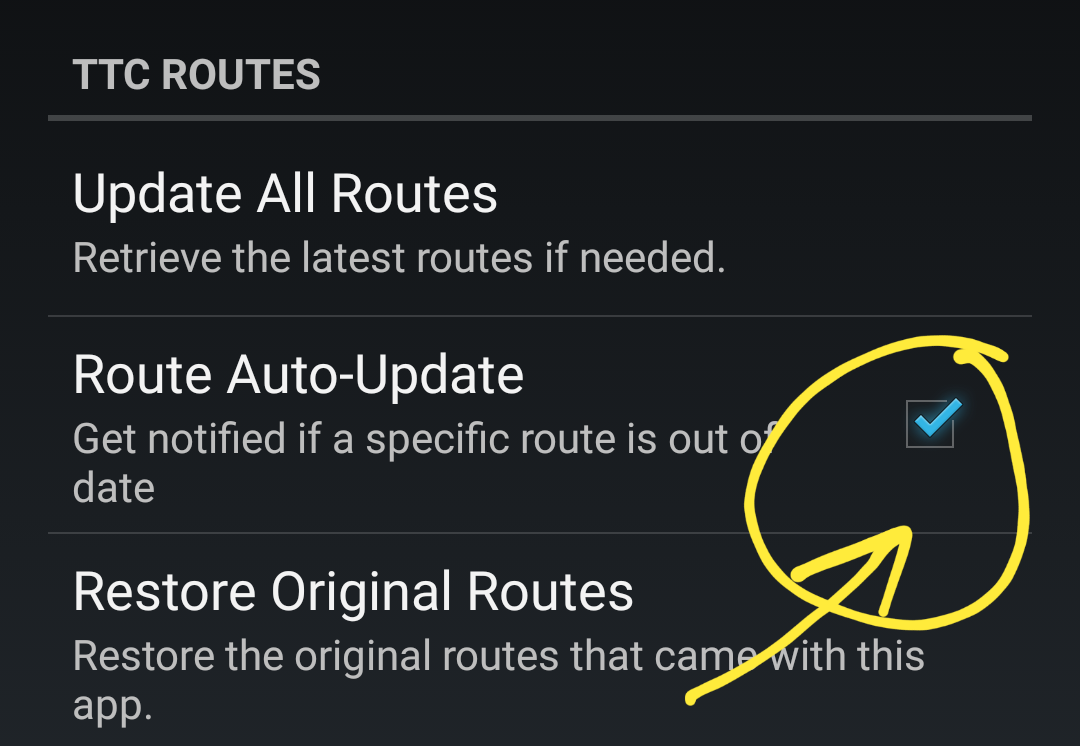 5. If you'd like to update all routes, please check out these
instructions
.
Using the new Transit Now app?
The new app has smart auto-update features so you don't need to do anything. If your route hasn't updated yet, there might have been a delay with Nextbus (the 3rd party provider of TTC data). It will auto-update as soon as the data is available.
Please contact support if you continue experience this issue.